For the third year in a row: Mr Green gets gold!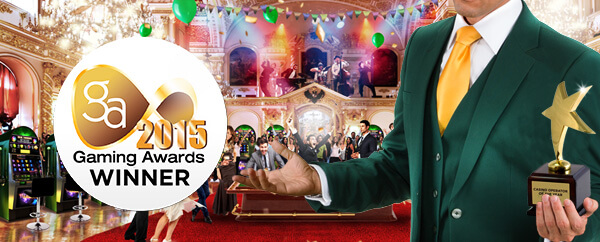 Mr Green was voted best CASINO OF THE YEAR for the third time. This fills him with pride and honour.
In the year 2013, Mr Green was awarded the prize for the first time – it was a huge surprise. Work towards 2014 started immediately andpaid off. 2015 has now made all his dreams come true.
The dreaming has to stop now though, because there is another award for the best casino of the year to be handed out in 2016 and Mr Green definitely wants to be front and centre again, so he can say thank you.
Mr Green looks forward to another year with you and is excited for what the future holds.